Title:
Ongoing Monitoring and Auditing of the Hotline
Date
: Thursday November 15, 2018
Time: 01:00 PM Eastern StandardTime
Duration: 60 minutes
After November 15, 2018, check back to sign
up for the On-Demand Replay!

Educational Webinar:
Ongoing Monitoring and Auditing of the Hotline
Learn about Compliance Officer responsibilities for ongoing monitoring of the hotline. This Webinar is a "how to" program that will focus on step-by-step monitoring and auditing of the hotline operation for effectiveness. The presentation will be conducted by two recognized national experts on the subject: Richard Kusserow, former HHS Inspector General and CEO of Strategic Management, and Daniel Peake of the Compliance Resource Center, which provides tools for compliance program operations.
Topics will include:
Addressing difference in ongoing monitoring and auditing

Steps to evaluate the organization, structure, and operation of the hotline

How to audit effectiveness of hotline vendor services

Verifying the existence and operation of key hotline- related policies

How to conduct document reviews of the operation

How to gain feedback from staff, employees and managers

Reviewing logs and tracking data

Addressing document security and management

Reviewing the roles of Legal, Compliance, and HR in addressing complaints

This education activity has been submitted to the Compliance Certification Board (CCB)® and is currently pending their review for continuing education. Registration requires a complete Name, Title, Organization, and a valid business Email Address.

Host Bios:

Richard Kusserow
CEO of Strategic Management
Richard Kusserow, a nationally recognized expert on hotlines, is currently CEO of Strategic Management and former DHHS Inspector General. He has over 30 years experience in establishing, managing, and evaluation hotline operations. This includes having established and managed the third largest hotline vendor service in the country.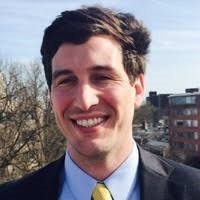 Daniel Peake
Compliance Resource Center (CRC)


Daniel Peake is with the Compliance Resource Center (CRC) and works with Compliance Officers that provides tools for compliance programs, including the Policy Resource Center that has compliance audit guides and policy templates, Hotline Service Center, Compliance Survey Center, Sanction-Screening Services (S3), and Compliance Training Center.