Title: Regulatory Rollback or Rightsizing? A Review of Regulatory Developments
Date: Wednesday, July 18, 2018

(After Wednesday, July 18, 2018 - Available On Demand)

Time:
1
:00 PM - 2:00 PM EDT
Duration: 1 hour (50 minutes)

Credits: 1 Live CLE
Regulatory Rollback or Rightsizing?
A Review of Regulatory Developments
The new administration began with calls for a repeal of the Dodd-Frank Act and related regulations. Over time, banking agency actions and legislation have brought about more measured regulatory changes. During our session we will review the changes that have come as a result of actions taken by the banking agencies, including proposed amendments to the Volcker Rule and the proposed stress capital buffer. We will also address the changes contained in the recently enacted Economic Growth, Regulatory Relief, and Consumer Protection Act. We will also provide some perspective on the additional changes that should be expected in the near term.
We will address the following:
Overview—outlining changes being made/proposed by banking agencies and legislative changes

Amendments proposed by the agencies to the Volcker Rule

Amendments to the Volcker Rule contained in the Crapo legislation

Changes to the designation of entities subject to the enhanced prudential supervision provisions



Securities law provisions contained in the Crapo legislation.

Wolters Kluwer Legal & Regulatory U.S. is pleased to partner with Above the Law for CLE accreditation.* Upon the conclusion of each webinar an informal certificate of completion will be issued by Wolters Kluwer Legal & Regulatory U.S. Attendees will also receive an official certificate via email from Above the Law's third party CLE provider, Marino Law.
*CLE available for NY, NJ, and CA. A Uniform Certificate of Attendance for CLE credit will be issued for all other states.

Presenters:

Anna T. Pinedo
Partner, Mayer Brown LLP
Anna Pinedo is a partner in Mayer Brown's New York office and a member of the Corporate & Securities practice. She concentrates her practice on securities and derivatives. Anna represents issuers, investment banks/financial intermediaries and investors in financing transactions, including public offerings and private placements of equity and debt securities, as well as structured notes and other hybrid and structured products.
In the derivatives area, Anna counsels a number of major financial institutions acting as dealers and participants in the commodities and derivatives markets. She advises on structuring issues as well as on regulatory issues, including those arising under the Dodd-Frank Act.
David R. Sahr
Partner, Mayer Brown LLP
David Sahr advises domestic and foreign financial institutions on establishing and expanding their operations in the United States as well as on related regulatory, enforcement and compliance matters. He represents banks and their affiliates before federal and state agencies, including the Federal Reserve Board, the Office of the Comptroller of the Currency, the Federal Deposit Insurance Corporation and the Securities and Exchange Commission. He assists financial institutions in the development and sale of new products including compliance with state and federal banking, securities and commodities laws. David also advises and represents foreign banks on federal legislative developments affecting their US banking and non-banking operations.
David has worked closely with banks and trade associations on the Dodd-Frank Wall Street Reform and Consumer Protection Act (Dodd-Frank). He has advised numerous clients on their response to the regulatory implementation of Dodd-Frank, including drafting comment letters on new capital rules, the Volcker Rule and new derivatives regulations. David is also advising several foreign and US banks on their implementation of the full gamut of the requirements of Dodd-Frank.
Moderator:
Katalina M. Bianco
Writer/Analyst, Wolters Kluwer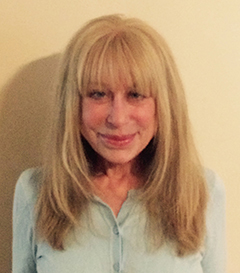 Katalina M. Bianco is a Writer/Analyst with Wolters Kluwer Legal & Regulatory U.S. She has been with the company, in the Banking Law division, for 17 years. Katalina currently focuses on consumer financial protection under the Consumer Financial Protection Bureau. She is the editor of the Consumer Financial Protection Bureau Law Reporter and Mortgage Compliance Guide and regularly contributes to the Banking and Finance Law Daily and WK Banking and Finance Law Blog. Katalina authored Identity Theft: What You Need to Know, and co-authored the Dodd-Frank Wall Street Reform and Consumer Protection Act: Law, Explanation, And Analysis; Financial Services Modernization – Gramm-Leach-Bliley Act of 1999 – Law and Explanation, Federal Privacy Rules for Financial Institutions, Guide to Anti-Money Laundering, and Bank Secrecy: Compliance and USA PATRIOT Act. She also has authored a number of banking law white papers and co-presented a 2016 webinar, Will the CFPB be the same at 6? Katalina earned a J.D. from DePaul University College of Law and a B.A. in Communications from Marquette University. Prior
to joining Wolters Kluwer, she practiced law in California and Illinois.